Change of Address for Tax Bills
If you need to change your address on your tax bill, please print the form below, send the completed form to:
Sauk County Treasurer
505 Broadway Street, Room 148
Baraboo, WI. 53913
or email the form to : [email protected]
All Dogs in the Town of La Valle must be licensed.
Print and complete the Dog License Required Information Form located below. Attach a copy of the certificate you received from you Veterinarian.
Dog License Required Information Form
Send to the attention of the town treasurer with the appropriate fee for you dog(s) - address below:
Town of la Valle
Attention: Treasurer
PO Box 30
La Valle, WI. 53941
Available online at the DNR BURNING RESTRICTIONS WEBSITE
dnr.wi.gov (keyword) "fire"
or by calling 1-888-WIS-BURN (1-888-947-2876).
Burning Permits are not required for Sauk County after May 31.
January 1, thru May 31,
There is no fee for burning permits. Sauk County code is 57.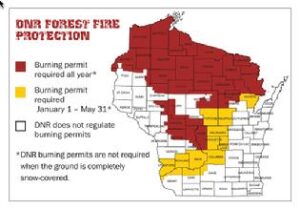 What are the simple steps to responsible burning?
Obtain an annual permit from a local Ranger Station, Emergency Fire Warden, or by dialing 1-888-947-2876 to have a permit mailed or DNR web site to have one emailed to you.
https://dnr.wisconsin.gov/topic/forestfire/permits
La Valle Town Hall 314 State Hwy 33/58
Hartje Inc. Convenience Store
On the day of the burn, check after 11:00am on the internet - Click on the county, on the phone say or enter the two digit county code - 57 for Sauk Count.
Follow the rules for the day have tools and water, and make certain your fire is completely out before leaving.
Q & A Burning Regulations and Permits
MAKE SURE YOU GET YOUR FIREWORK PEMITS IF YOU ARE PLANNING TO SHOOT OFF FIREWORKS
IN THE TOWN OF LA VALLE OR IN WISCONSIN
IT IS A WISCONSIN STATE LAW
SEE BELOW FOR THE NEW PERMIT
THERE ARE A FEW CHANGES TO THIS PERMIT
The goal is to get the word out that you need a Permit in the Township and in WISCONSIN if you are going to shoot off Fireworks. So tell your family and friends to get that Permit.
The Town Board voted to eliminated the $25.00 dollar charge for the Firework Permit that was put in place a few years ago. The town only recieved a few permits in the last couple years even though every weekend you could see and hear lots of Fireworks going off.
Please don't spoil your fun on the weekend if you fail to get a valid APPROVED FIREWORKS PERMIT. A ticket will be very expensive and the Fireworks you didn't shoot off will be confiscated by Sauk County Sheriffs Dept, or the La Valle Police Dept.
BE SAFE GET A PERMIT